In the bustling world of eCommerce, businesses often focus on attracting new customers, overlooking an equally crucial component – retention marketing. What is retention marketing precisely, and why is it crucial for achieving success in eCommerce?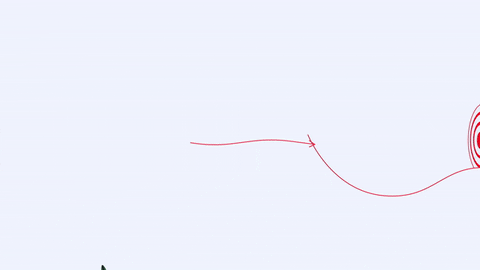 What is retention marketing?
At its essence, retention marketing centers around employing tactics that encourage current customers to continue patronizing your business. It involves nurturing customer connections and transforming individuals who have made a single purchase into loyal, returning clients.
The Importance of Retention Marketing
Retention marketing is a powerful tool in the eCommerce arsenal, and for good reason. By focusing on existing customers, businesses can significantly reduce costs, as retaining customers is cheaper than acquiring new ones. Moreover, repeat customers are more likely to become brand ambassadors, spreading positive word-of-mouth about your business.
Numerous studies underscore the effectiveness and value of retention marketing in today's business landscape:
The Harvard Business Review highlights that attracting a new customer can cost up to 5x more than retaining an existing one, illustrating the cost-effectiveness of retention strategies.
Marketing Metrics suggest that the probability of selling to an existing customer ranges between 60-70%, a stark contrast to the mere 5-20% likelihood with new prospects. Therefore, investments in retention marketing are likely to yield substantial returns.
A joint study from Bain & Company and the Harvard Business School, which found that a modest 5% increase in customer retention could boost profits by an impressive 25-95%, demonstrating a clear correlation between customer retention and increased profitability.
Emarsys report from 2020 indicated that for the majority of businesses, a substantial 80% of future profits will originate from just 20% of their existing customers, stressing the significant impact of customer retention on future business growth and success.
Retention marketing is essential for eCommerce companies due to the following reasons:
Cost-effectiveness: It is more affordable to retain existing customers than to acquire new ones.
Increased customer lifetime value (CLV): Retaining customers boosts their long-term revenue potential. CLV is a measure of the total revenue a customer generates throughout their relationship with a company. By focusing on retention marketing, eCommerce businesses can encourage repeat purchases, upselling, and cross-selling opportunities, ultimately maximizing the revenue potential of each customer.
Customer loyalty and advocacy: Retained customers become loyal advocates, referring others and promoting the brand.
Implementing Retention Marketing Strategies
Personalization
In the eCommerce era, customers crave personalized experiences. Tailoring product recommendations, messages, and offers based on customer behavior and preferences can significantly improve retention rates.
Loyalty Programs
Loyalty programs are a classic retention marketing strategy. They reward customers for repeat purchases, encouraging them to stay loyal to your brand.
Email Marketing
Email marketing, when done right, is a potent retention tool. Sending regular newsletters, updates, and personalized offers can keep your brand at the forefront of customers' minds.
Re-Engagement Campaigns
For customers who haven't interacted with your brand for a while, re-engagement campaigns can be incredibly effective. These campaigns can remind customers of your brand and reignite their interest.
How to measure e-commerce retention?
Measuring retention is crucial for eCommerce companies as it provides valuable insights into the effectiveness of their customer retention efforts and the overall health of their business.

| Time Period | Total Customers (at the beginning) | Customers Acquired | Customers Lost | Total Customers (at the end) | Retention Rate (%) |
| --- | --- | --- | --- | --- | --- |
| January 2022 | 1,000 | 200 | 100 | 1,100 | 90% |
| February 2022 | 1,100 | 150 | 120 | 1,130 | 88% |
| March 2022 | 1,130 | 180 | 80 | 1,230 | 93% |
Here's an example table that illustrates how to determine the customer retention rate in eCommerce:
In this example, we track the customer retention rate over three months. Here's how to interpret the table:
Time Period: Indicates the specific time period for which the retention rate is being measured (e.g., month and year).
Total Customers (at the beginning): This represents the total number of customers at the beginning of the time period.
Customers Acquired: This shows the number of new customers acquired during the time period.
Customers Lost: Indicates the number of customers who stopped doing business or churned during the time period.
Total Customers (at the end): Represents the total number of customers at the end of the time period (beginning + acquired – lost).
Retention Rate (%): Calculated by dividing the total customers at the end by the total customers at the beginning and multiplying by 100. It represents the percentage of customers retained during the time period.
In the given example, the customer retention rate for January 2022 is 90% (1,100/1,000 x 100), for February 2022 it is 88% (1,130/1,100 x 100), and for March 2022 it is 93% (1,230/1,130 x 100).
Conclusion
In the eCommerce era, focusing on retention marketing is no longer an option but a necessity. While attracting new customers is vital, it's just as important to keep your existing customers happy and loyal. By implementing retention marketing strategies effectively, businesses can not only enhance customer loyalty but also increase their bottom line.
FAQs
Q1: What is retention marketing?
A: Retention marketing refers to strategies that aim to retain existing customers and encourage repeat business.
Q2: Why is retention marketing important in eCommerce?
A: In eCommerce, retention marketing is essential to increase Customer Lifetime Value, enhance customer loyalty, and create stable revenue streams.
Q3: How can businesses implement retention marketing?
A: Businesses can implement retention marketing through various strategies such as personalization, loyalty programs, email marketing, and re-engagement campaigns.
Q4: How can businesses measure the success of their retention marketing strategies?
A: Businesses can measure the success of their retention marketing strategies by monitoring Key Performance Indicators and adopting a data-driven approach.
Q5: What does the future hold for retention marketing in the eCommerce era?
A: The future of retention marketing in the eCommerce era is expected to be shaped by technological advancements such as AI and machine learning, enabling businesses to understand and engage with their customers on a much deeper level.