There are many strategies that sellers can use to be successful on Amazon, and the best strategy will depend on your specific business and goals. Here are a few general tips that may be helpful:
Offer high-quality products: Customers on Amazon expect to receive products that are well-made and accurately described. Ensuring that your products meet these expectations can help you maintain a positive reputation on the platform + gain tons of positive reviews & social shares.
Price your products competitively: Customers on Amazon are often looking for the best deal, so it's important to price your products competitively. This can help you attract more buyers and increase your sales. If you're product has added perceived value, you can price higher as well but make sure the listing shows why it's priced higher. For example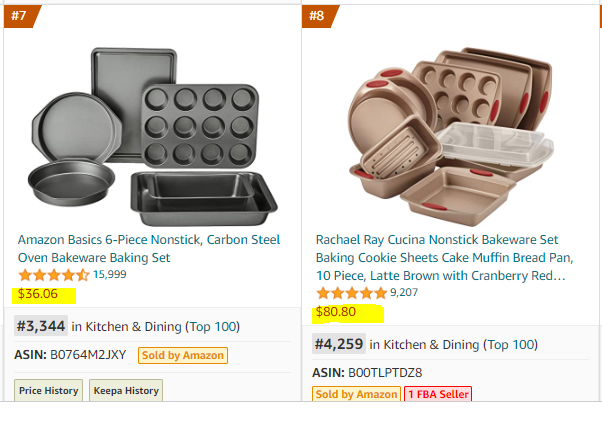 Use good imagery and detailed product descriptions: Good product photos and detailed descriptions can help you stand out from the competition and attract more customers. We highly recommend No Limit Creative for all photography & graphic design
Offer excellent customer service: Providing good customer service can help you build a positive reputation on Amazon, which can lead to more sales and positive reviews. Answer all messages, questions on listing, social media, etc.
Stay up to date with Amazon's policies and guidelines: Amazon updates its policies and guidelines regularly, so it's important to stay informed about any changes that might affect your business.
Consider using Amazon Sponsored Products or Amazon Marketing Services to promote your products: These advertising programs can help you reach a wider audience and increase your sales.
Utilize Amazon's fulfillment services: Using fulfillment services like FBA can help you save time and resources, which can allow you to focus on other aspects of your business. With Amazon lowering storage limits for almost all sellers, having a 3PL with fast turn around & Seller Central knowledge will help you tremendously maintain high BSR & inventory turn!
I hope these suggestions are helpful. It's important to remember that the key to success on Amazon is to constantly adapt and find ways to differentiate your business from the competition!

Want some super ninja tactics to increase sales, reviews & customer loyalty? Comment on this blog & I'll share them in the next post!